When you read this short
Press Release
for his show in 2008, it becomes so easy to understand most of
Matt Magee's
hieroglyphic-like paintings. But then, when you visit his
Website
and see the wonderful dott paintings from the 1995-2000 Series ( a few of which could compete nicely against contemporary aboriginal dots painting), you wonder how he got from there to here (like the lovely painting below). But then he goes back to the hieroglyphics and reductive works. There are times when I wonder if his is an oeuvre without a rudder. Regardless, there are more than enough wonderful pieces to make you glad you visited his site. I found many paintings to be an inspiration.
.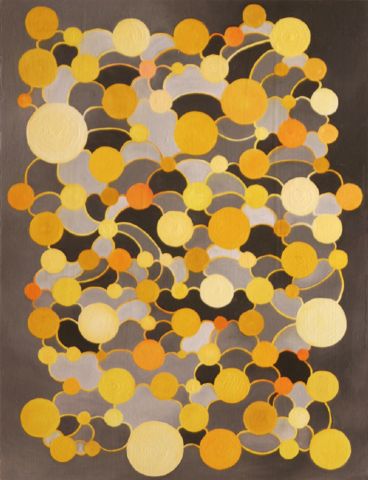 .
When you visit his
Galleries
, you'll need to click on the left-facing v, to the left of the thumbs to go back to the previous page.
.
Top image from
Wilson Stephens Fine Art
.
.
Bottom image from
Artnet
.
.