.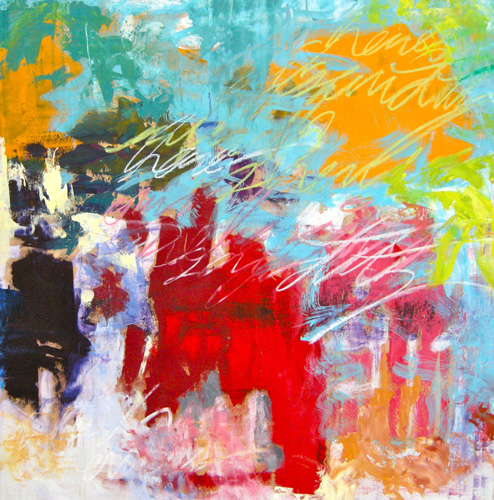 .
.
There are many artists who incorporate writing into their paintings and
James Walton Fox
is one of them, but his oeuvre seems to go in three directions. In some of his works, like the one above from his page at the
Tria Gallery
, the writing is an integral part of the colorful, abstract composition. In others, it's all about the writing and he manages to make that the star of the show. And then there are the paintings that are so Joan Mitchell-esk that they'll blow your mind. Many of his works also have some thicker brush strokes that are calligraphic in nature-only; harmonizing with the writing and abstraction nicely.
.
A visit to his
Website
will show you what mean.
.