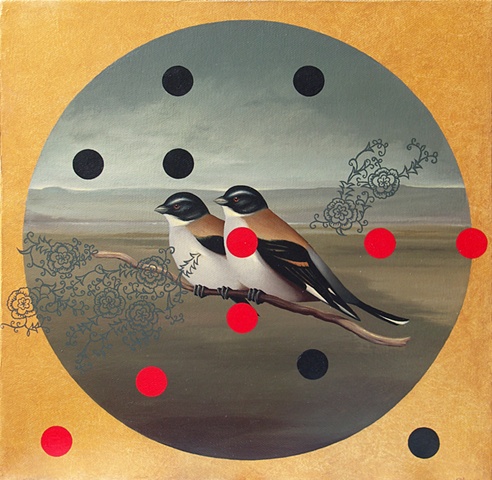 I suppose when a dot gets to be a certain size it's called a spot. Either way, they're great compositional tools. Roman Palau uses bold spots to anchor and accentuate the subject matter in his paintings to great effect.
This image is from his
Website
.
He's also represented by the
Timothy Tew Gallery
.