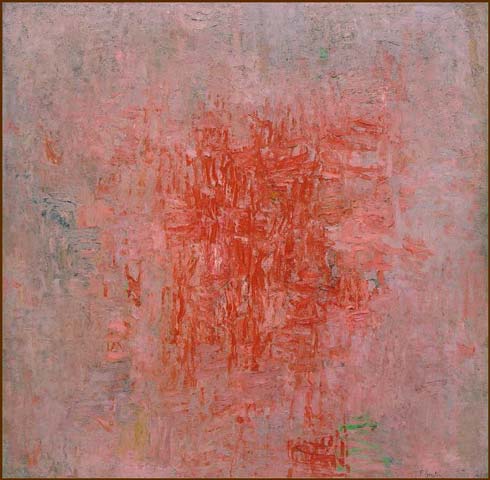 You know how sometimes you'll have a really fascinating story dream and the next morning you wake up and review it and really appreciate certain parts ??
Well, the moment I saw this painting
by
Philip Guston
- instantly I was back in that moment of appreciating a very captivating detail of a particular dream I had at least 10 years ago.
Somehow this painting just triggered a memory of a dream and some details from it. The memory of that dream started getting stronger and fuller and it seemed that I might again be able to completely remember it, and then it all just started fading . . . . .