.
.
I'm a big fan of
Madeline Adams
work. And although it fits nicely into my category of Dottillism, that's not really the way she thinks about, or goes about making her paintings. But she does go full tilt with the dots and her colors are wide awake.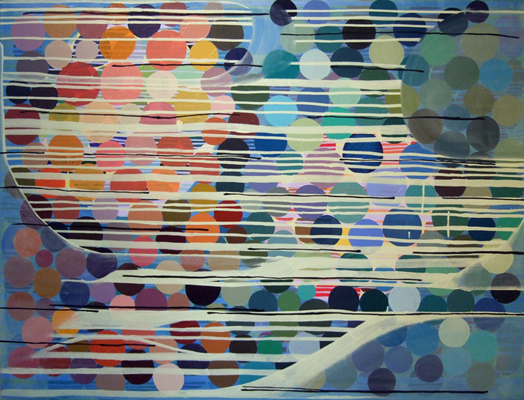 Read her Statement and view the complete oeuvre at her
Website
.
.
She also does abstracts and the work below, feels like a transitional piece where the dots have decided to merge and morph.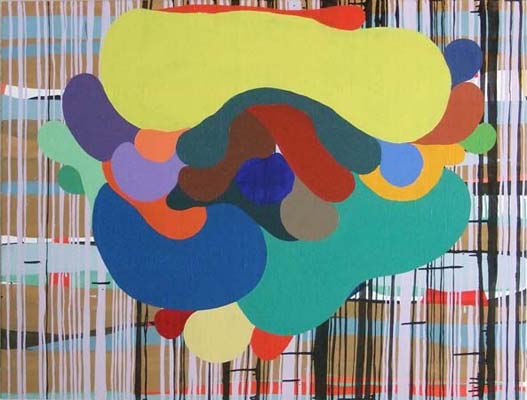 When viewed next to the abstracts, the dot paintings make it seem as if she's corralled and controlled those colors more tightly; a very nice juxtaposition.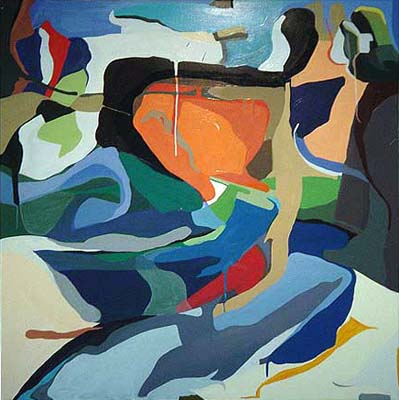 And then, what's interesting is that her Works on paper are all about circles . . . .
.