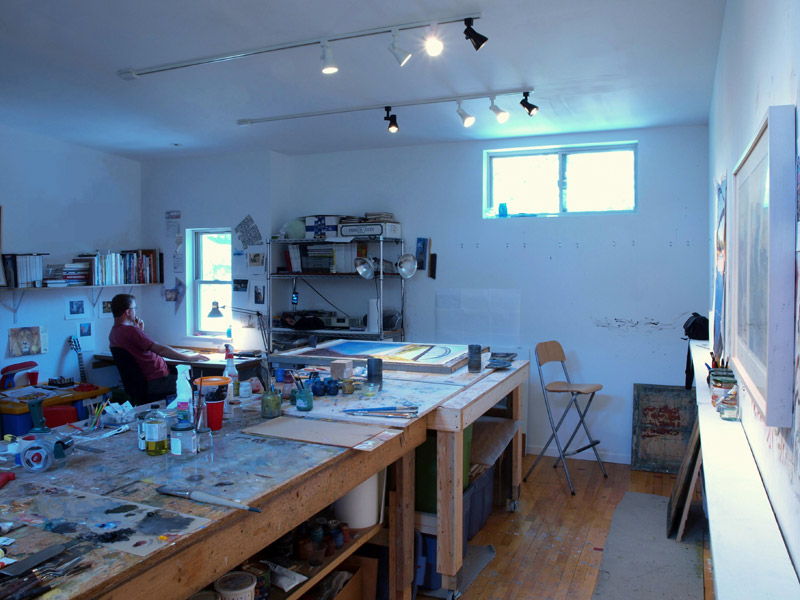 As you study art, artists and their paintings, inevitably you have a desire to visit their studios; the environment in which those works came into being. It's a chance to see the bigger personality between the person and the picture (painting).
This evening I came across a site called
TENWORDSANDONESHOT
- it's exactly that; one shot of the artist's studio, their answers to ten, one-word questions and a link to their site. It's quite addicting to be able to peek into all these diverse personalities and oeuvres. Of all the possibilities for an image to share, I chose this one of Christopher St.Leger (
from page 40
) because he's looking out the window (?) and it just struck a chord with me.
Enjoy.