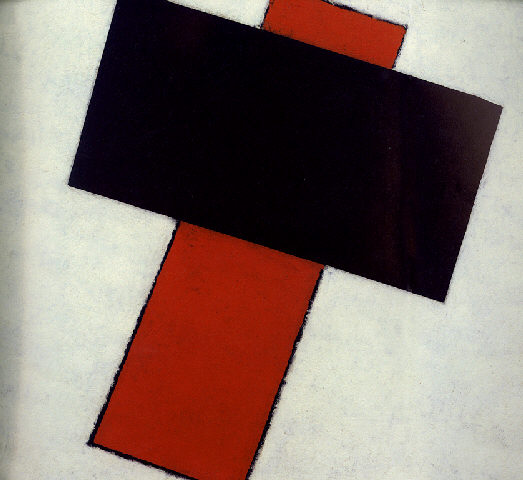 This is a tremendous joke.
On the left we have Kasimir Malevitch's Suprematist composition which sold for $17,052,500,
(includes the buyer's premium)
at Phillips New York: Thursday, May 11, 2000.
On the right - "Kitchen Suprematism" series (IV) 2005, photowork is by either Viacheslav Mizin or Alexander Shaburov, of the Blue Noses Group.