.

We all have some preconceived notions of what an artist is; certain paradigms that are so powerful that we even try to fit ourselves into these assumptions. These are most likely ideas that have come from a limited reading of art history, in which one encounters famous tales of the starving artist who gave his all for true art. The big problem with all of that, is that there are as many different stories as there are artists. Making art, after all, is just another job. There are times of insight and inspiration and other times of work and calculation. Seeing this video interview of
Dan Colen
really drove that point home for me.
Some artists are intense, others are casual. Like they say,
it takes all kinds
. I'm the kind of person who likes to be really inspired, psyched, "on" in order to paint. For the longest time I was convinced that only then could I produce anything of worth. But really, it's just a matter of doing a good job well. You use whatever talents you have. Usually, the biggest problem is lack of direction and questioning oneself too much.
.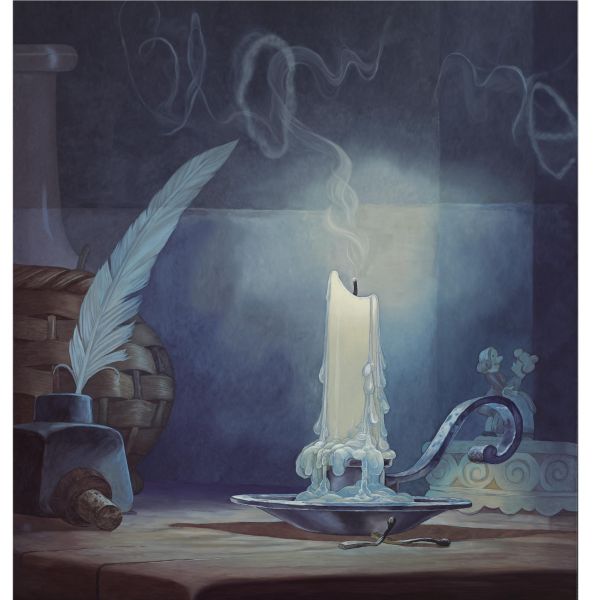 This candle painting, which is discussed in the interview, just sold at auction for $386,500~ at Sotheby's New York
Contemporary Art Evening Sale
Tuesday, May 12, 2009.
.