.
You'd be hard-pressed to find paintings as delicious looking, intriguing and intellectually stimulating as these, by
Farhad Moshiri
. There are many diverse facets to his oeuvre, including calligraphy, but this particular style of his knocks me off my feet. He actually uses a piping tool to make the Hershey Kiss-like pieces of paint and then applies them to the canvas. It's amazing how the background image of a wedding cake lends itself and becomes part of the whole. This image is from his Show,
Blender
at the
Sorry We're Closed Gallery
, about this time last year. He's represented by the
Galerie Emmanual Perrotin
where you'll find 59 images all together, which presents a good overview of his work. The concise
press release
for his Show there -
Silly You Silly Me
, starting the 22nd, gives us more clues as to what he's about.
He's also represented by
Kashya Hildebrand
. Be sure to read his
Profile
.
The piece below, Lot #314 titled "
Cowboy and Indian (in 2 parts)"
just sold for $628,261
(Premium)
at Sotheby's London
Contemporary Art Including Arab & Iranian Art
on Friday.
(page 20)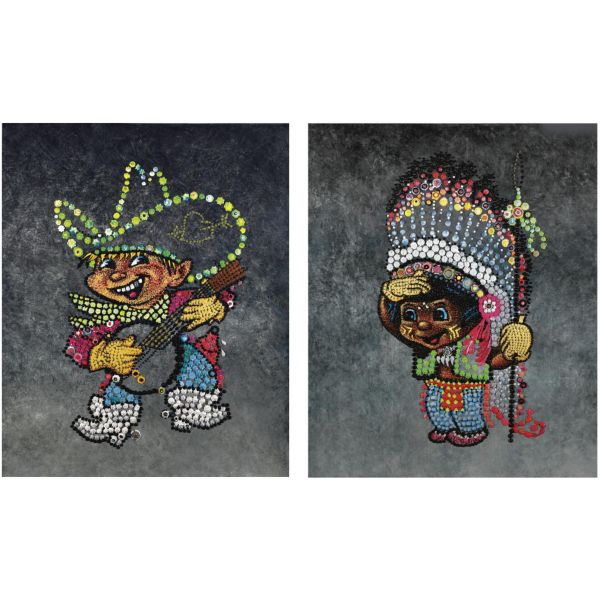 Watch Sotheby's Private View Video
Here
, where they tell the fascinating story behind the painting and go in real close to show the handy work. You really must see this large to fully appreciate it.
.