.
There are other, more colorful and bolder paintings by Belgian-born artist
Farzin Nikzad
, but this one in particular appealed to me for it's blurred calligraphic elements. I found his oeuvre interesting, but hard to categorize.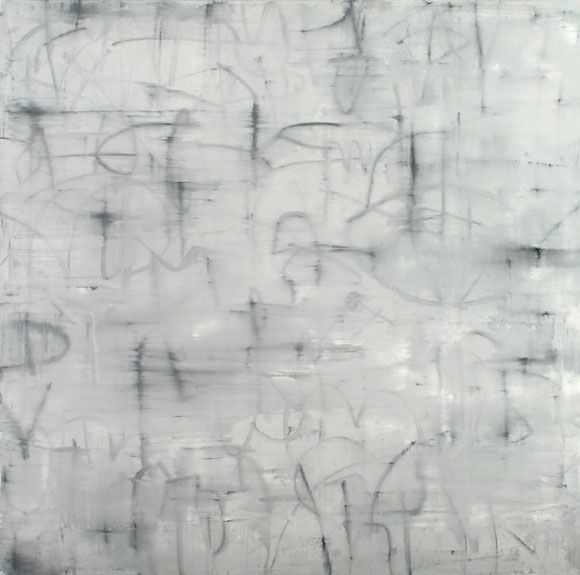 You can survey his work by visiting the
Mah Art Gallery
.
Click on Collections for the most images.
You'll find 5 completely different images at the
Pacific Arts Center
and a short piece about his work.
Image is from the Mah Art Gallery.