.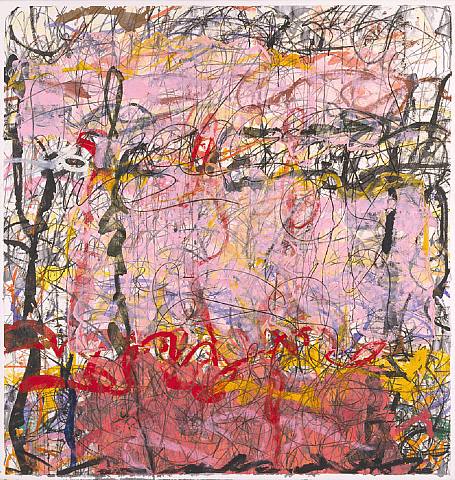 By now you ought to know how I feel about graffiti, calligraphy; all things writing-in-painting. Maybe I was one of those children who had the secret desire to color outside the lines or maybe just make lines and color that had no rhyme or reason. Either way, it's all about "gestural". How relaxing it is to look at these paintings and let your eyes follow the lines across the fields of color. There's no plot or politics. The mind always searches for identities, for clues and when the eyes see work like this I believe it relieves the mind.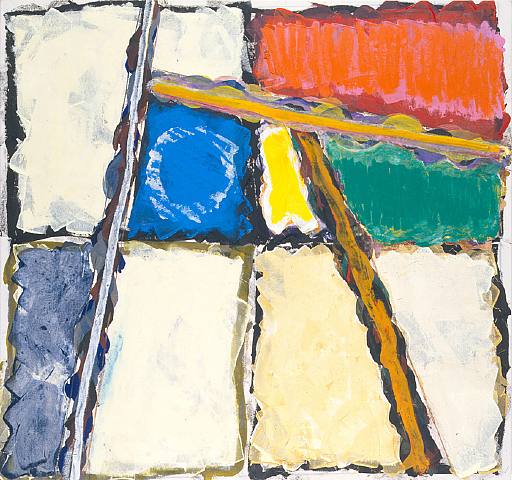 James Kalm at YouTube has a new video titled "Cruising the Upper East Side" in which he visits 3 Galleries. In the middle segment of the tape he visits Knoedler & CO and the Michael Goldberg Exhibit.

both images are from Knoedler & Co's site at Artnet.