Or rather, painting with numbers.
Joseph

Woolridge
.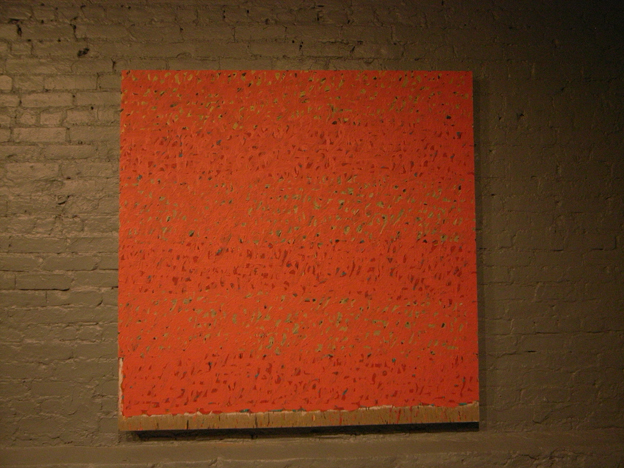 At least a year or so ago I came across the work of Joseph
Woolridge
on
re-title
. Did a post about his work and was happy to hear from him. Since then it seems he's dropped from the radar. So it was a pleasant surprise to come across a review of an exhibition of his work at the Five Myles Gallery in Brooklyn in May/June o 08. The image is from
Shift
. Great article, good review.
Joseph makes his paintings with numbers. He paints numbers.
Really. Usually with the number 2.
This is one of several images he sent me and is my favorite. Below is a close-up.