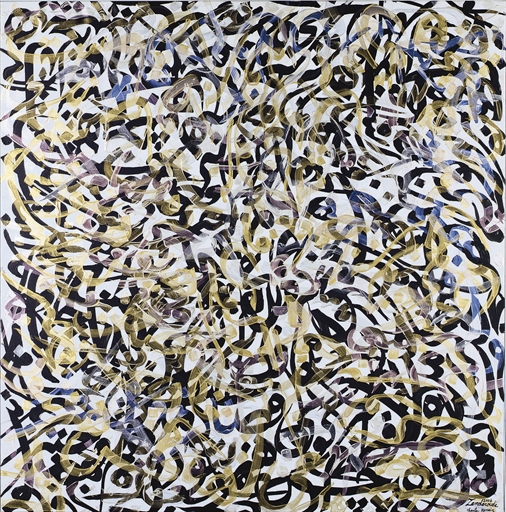 On Wednesday, April 30, Christie's Dubai will hold an Art Auction in Dubai, United Arab Emirates. At first glance I thought - What a strange little auction. But then I remembered that with any sizable offering there's more than a small amount of ugly art to wade through to find the good stuff. What struck me was the amount of works that incorporated calligraphy; a lot of which was playful.
The work on your right is by our friend, Charles
Hossein
Zenderoudi
.
The image is from
Artnet's
Upcoming Auction Results for
Christie's Dubai
International Modern and Contemporary Art
Wednesday, April 30, 2008
We'd expect calligraphy in an Asian Auction. It was a little surprising to see it here; but it shouldn't be, it's very much a part of their culture.