.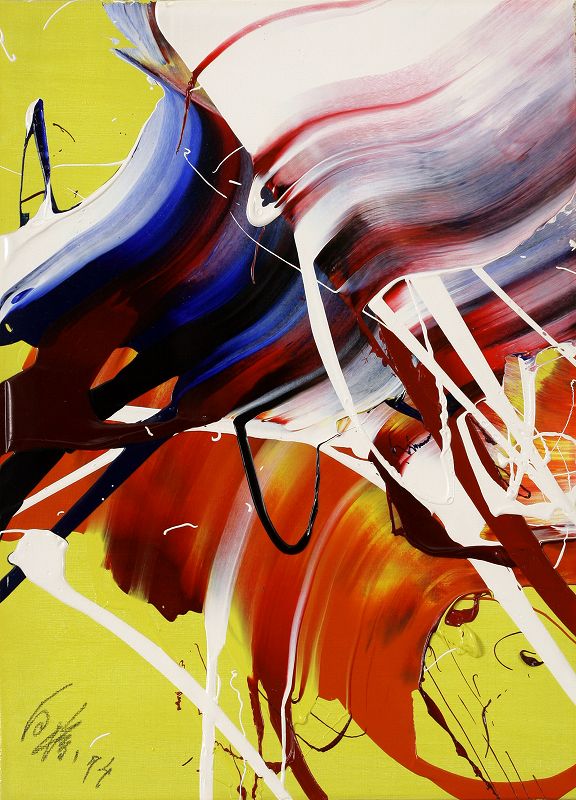 Kazuo Shiraga
gets pretty physical with his paint. He'll even swing from a rope so he can paint with his feet.
He's represented by, and you'll find some interesting images of his work at
Annely Juda Fine Art
.
Just click on Gallery Artists and then his name.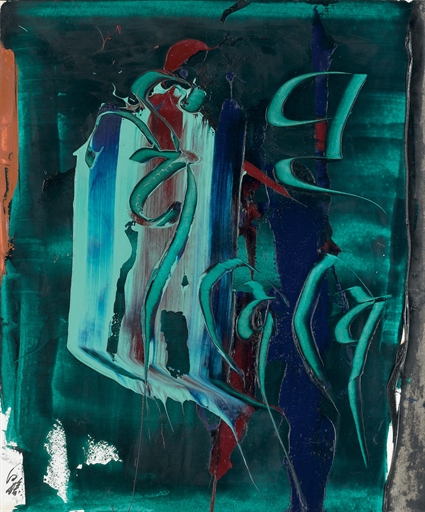 I make a habit of keeping up with the art auctions on Artnet - whether I'm perusing the catelogues of
Upcoming Auctions
or checking out what sold for what on their
Recent Auction Results
. It's quite an education !